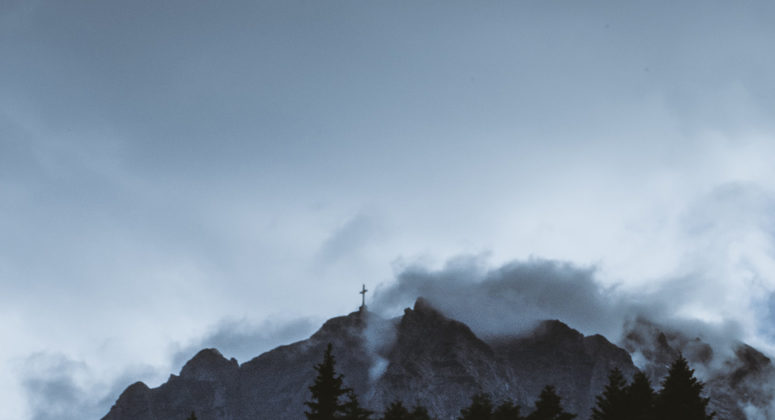 I feel like I need to preface this post by saying that I am not one to buy into all conspiracy theories. If you know me, you know that I am not a fan. So please know that this post is not based on conspiracy theories, but rather on my conviction. I didn't want this to be just another opinion piece on COVID-19, but I have spoken to many people about this topic, and so many seemed to have the same fire in their belly as I did in regards to what I am writing about today. I trust the Lord will be glorified in and through this post.
It is so important for us, the Church especially, to recognize the precedent being set in this time of chaos. If we do not recognize the precedent being set right now, we may weather this front end of the storm, but the back end is coming, and we will be left with no firm foundation left to guard against what's coming if we don't recognize what is happening right now.
"But we are still allowed to have church, they are not taking away our buildings or our bibles!" This is something we hear a lot during this time. I personally believe that is an ignorant statement and a direct insult to those that have fought for our freedom of religion, and for those that are fighting for their religious freedoms. We need to recognize the budding fruit and pull the weeds out now BEFORE they rip our bibles away from us and tear down our churches.
I cannot help but think of past and present martyrs of Christ. Many of us have read about underground churches, and people risking their lives every time they worship. Do you think they would stop singing, or limit their worshipers just because they were told to? We hold them in such high regard, and yet when we are challenged in much lesser ways, we passively stand by? Our government tells us that we can have 50 congregants, but there needs to be a record of who was in church and when they were in church, and singing is not allowed. So what are the churches doing? We are restricting people from coming to church, and keeping records of attendees and have removed singing from our services. If I do not have to sign in and out at the hardware or grocery store then why is it required of me to do so at my place of worship?
Yesterday I was sitting in my chair with my bible and I was so saddened. In Colossians 3:16 we read,
Let the word of Christ dwell in you richly in all wisdom, teaching and admonishing one another in psalms and hymns and spiritual songs, singing with grace in your hearts to the Lord.
Psalm 135:3 says,
Praise the Lord, for the Lord is good; Sing praises to His name, for it is pleasant.
Psalm 98:1-6 reads,
Oh, sing to the Lord a new song!
Sing to the Lord, all the earth.
Sing to the Lord, bless His name;
Proclaim the good news of His salvation from day to day.
Declare His glory among the nations,
His wonders among all peoples.
For the Lord is great and greatly to be praised;
He is to be feared above all gods.
For all the gods of the peoples are idols,
But the Lord made the heavens.
Honor and majesty are before Him;
Strength and beauty are in His sanctuary.
As I was meditating on these scriptures it was just made so clear to me that not being allowed to assemble with my church and sing freely was a lie from satan. We as believers must be diligent in praising our Lord. We must lift our voices in joyful noise and songs. Hebrews 10 speaks of not forsaking the assembling of ourselves,

Let us hold fast the confession of our hope without wavering, for He who promised is faithful. And let us consider one another in order to stir up love and good works, not forsaking the assembling of ourselves together, as is the manner of some, but exhorting one another, and so much the more as you see the Day approaching.

Hebrews 10:23-25
So as I said at the beginning of this post, I personally believe that we must recognize the precedent being set for the church at this time. If we do not stand firm in our convictions now we will have no foundations to guard against what might come.
I acknowledge that many people will not share my opinion on this, but I wanted to share my thoughts in this space.