According to my blog timeline, I started writing this post on March 11, 2015. To say that this one has been hard to write is an understatement, and I still feel I have not done an adequate job getting what is in my head into this post. It is my prayer that this post may encourage you.
"Summer ready body"; unless you are living under a rock you have heard this at some point in your life.  I have steered clear of any health and fitness websites and pages because I know that around summer time this phrase is plastered everywhere with pictures of as good as unclothed women. I have always struggled with this concept of urging women to shape up in time to flaunt their bodies in what I can only assume to be revealing summer clothes; why else does your "summer body"  need to be different from your "winter body"? I don't know about you, but I have an all season body. This year I am more saddened by this concept, because I am seeing so many ladies that profess to be born again believers in Christ saying this, and falling for this phenomenon.
Out of curiosity I went to  Google and put in  "summer ready bodies" and 93,200,000 search results popped up in seconds. I was a bit baffled, but not super surprised. I then did the same for "Christ centered body", and I only got 1,090,000 search results. Personally I don't need a whole lot of Google to know that this world is obsessed with health and fitness, and not so obsessed with the Word of God.
Why does this whole phenomenon sadden me? Well it's quite simple really, we as believers in Christ are called to be God honoring, and  modest with our bodies. I can feel a lot of eyes rolling at the mere mention of the word modest, go ahead and roll them, but it is a biblical principle. I did not want to come here and bash and write negativity about this summer body thing without prayerfully considering the reason behind it and why people want a part in it. What is the reason people want a "summer ready" body? The only logical conclusion I came to was because they want to show more of their body in the warmth of summertime, and they want to feel good doing it. Why else does your summer body differ from your winter body? Why do people want to show their bodies to others? Self-gratification is why, in my opinion.
What is self gratification? The definition of self-gratification is:
"The act of giving oneself pleasure or of satisfying one's own desires."
We as humans, especially us women,  have a natural tendency to want praise. When I step out in an outfit that I know suits me well I have a thought in my mind hoping that someone will notice and tell me I look good. This is a fleshly desire, in the same way that self-gratification is. Upon a little bit of studying, I found that the bible has a whole lot to say about self-gratification.
14 But each one is tempted when he is drawn away by his own desires and enticed. 15 Then, when desire has conceived, it gives birth to sin; and sin, when it is full-grown, brings forth death. -James 1:14-15

16 For all that is in the world—the lust of the flesh, the lust of the eyes, and the pride of life—is not of the Father but is of the world.-1 John 2:16 

19 Now the works of the flesh are evident, which are: adultery, fornication, uncleanness, lewdness, 20 idolatry, sorcery, hatred, contentions, jealousies, outbursts of wrath, selfish ambitions, dissensions, heresies, 21 envy, murders, drunkenness, revelries, and the like; of which I tell you beforehand, just as I also told you in time past, that those who practice such things will not inherit the kingdom of God.  –galatians 5:19-21
There are many more verses that speak on fleshly desires, but those are a few. In Galatians 5:19-21 selfish ambitions is in the same list as adultery, hatred, murderers etc.. Think about it. I know I definitely need to take this more seriously in my life.
I am going to throw a few verses in here that are usually not associated with this topic, but I found these words of Paul to be applicable to the topic, and specifically to me and this whole health and fitness thing.
6 Be anxious for nothing, but in everything by prayer and supplication, with thanksgiving, let your requests be made known to God; 7 and the peace of God, which surpasses all understanding, will guard your hearts and minds through Christ Jesus. -Philippians 4:6-7
Writing from prison, I can imagine that Paul had a lot more to worry about than a few extra pounds. What a shame it is to the name of Christ that people professing to be born again are so filled with something other than the word of God. Could all this focus on being fit, and stressing out about our bodies be taking the place of time with Christ? Are we spending more time trying to get fit and changing everything about the body that Christ has given us than trying to learn all we can about the one we call our Lord and Saviour? Are we really thankful? If God really is the most important part of our lives then why are we not treating Him as such?
Let us not get so busy, and anxious trying to get into our summer ready bodies that we forget that we have someone who can do so much more than that green smoothie, workout, or healthy meal. Someone that can shape up the very core of your being with the peace of God which surpasses all understanding. I don't know about you, but in the realm of eternity, that sounds a whole lot better than a summer ready body.
To Him to all the Glory!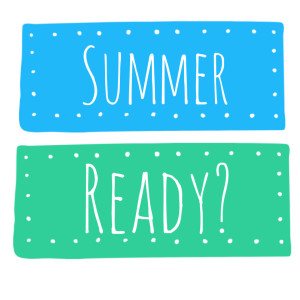 {I am bound to receive some comments saying "it's because I want to be healthy". I have absolutely no problems with taking care of your physical body. You a can read my blog entry "My Thoughts on Health and Fitness", which covers some more of that topic.}